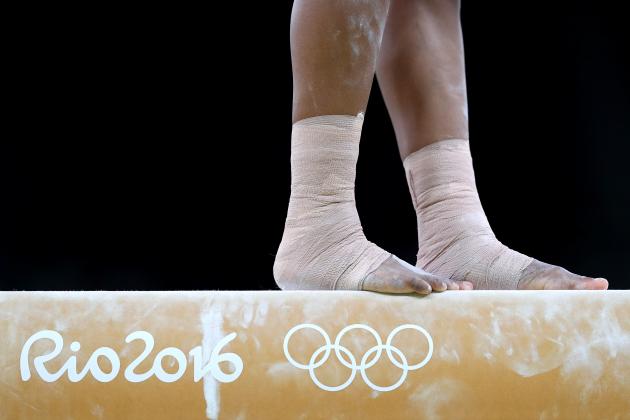 As part of an investigative report conducted by the Indianapolis Star, it was revealed Thursday that at least 368 gymnasts from across the United States have alleged sexual abuse by adults within the sport over the past 20 years.
According to Tim Evans, Mark Alesia and Marisa Kwiatkowski of the IndyStar, institutional failures by USA Gymnastics have contributed to the high number of allegations, which averages out to one every 20 days.
The investigation found that USA Gymnastics has at times treated reported abuse with skepticism and that the organization often fails to track and prevent offenders from getting coaching or training jobs after being fired for their actions.
In a statement released by USA Gymnastics, the organization insisted that it takes the safety of its athletes seriously:
Nothing is more important to USA Gymnastics, the board of directors and CEO Steve Penny than protecting athletes, which requires sustained vigilance by everyone — coaches, athletes, parents, administrators and officials. We are saddened when any athlete has been harmed in the course of his or her gymnastics career. …
… We find it appalling that anyone would exploit a young athlete or child in this manner, and recognize the effect this behavior can have on a person's life. USA Gymnastics has been proactive in helping to educate the gymnastics community and will continue to take every punitive action available within our jurisdiction and cooperate fully with law enforcement.
With regard to USA Gymnastics' alleged negligence, former Olympic swimmer Nancy Hogshead-Makar said the following:
It's very serious. It's just too easy for coaches to keep getting hired and hired and hired. Sexual abuse thrives on the fact that people are embarrassed about the topic, ashamed to talk about it, and they keep quiet about it. And that's exactly why molesting coaches keep getting hired at the next place. Nobody talks about a coach that is inappropriate with athletes; the coach quietly moves away and gets hired someplace else.
Thursday's report came on the heels of a previous IndyStar report from Evans, Alesia and Kwiatkowski in which it was determined that USA Gymnastics failed to report multiple sexual abuse allegations against coaches to the proper authorities.
The IndyStar also reported in October that more than 30 people alleged sexual abuse by former USA Gymnastics team physician Dr. Larry Nassar.
Per the IndyStar's latest report, USA Gymnastics said it was unaware of how many reported sexual abuse cases there were over the past two decades, and projections indicate as many as five times more than the 368 reported cases went unreported.